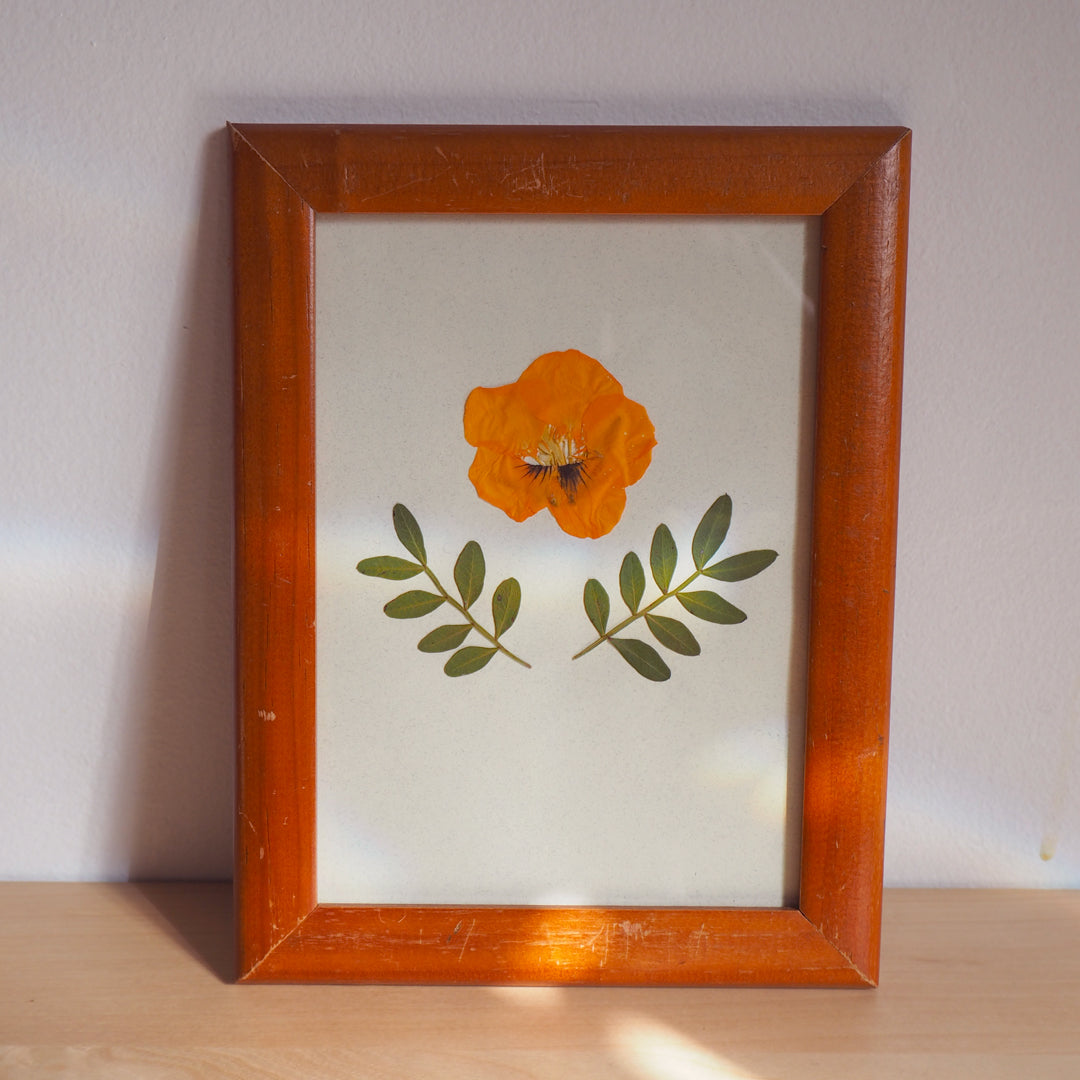 Creation of a dried flowers frame
I guide you in the creation of a symbolic floral frame, you can choose from a selection of flowers that I dried myself. To inspire you, I explain the symbolism of each flower. You leave with your assembly of dried flowers presented in a second-hand frame. All levels. 1 hour
At Miss Boon: To register for the next workshop click here
Companies/Workshops/Cafés: If you wish to organize a workshop in your space, contact me to book a date.
Individual: You have a group of friends, contact me to book a date and a place. (I can move)
Book now
What I particularly appreciated in this workshop are all the details and the transparency that Mathilde was able to have towards us.
All the dried flowers shown have been grown and dried by her. The proposed frames have all been found in different thrift stores.
Mathilde has also explained the meaning of the flowers to give (or not) meaning to our work.