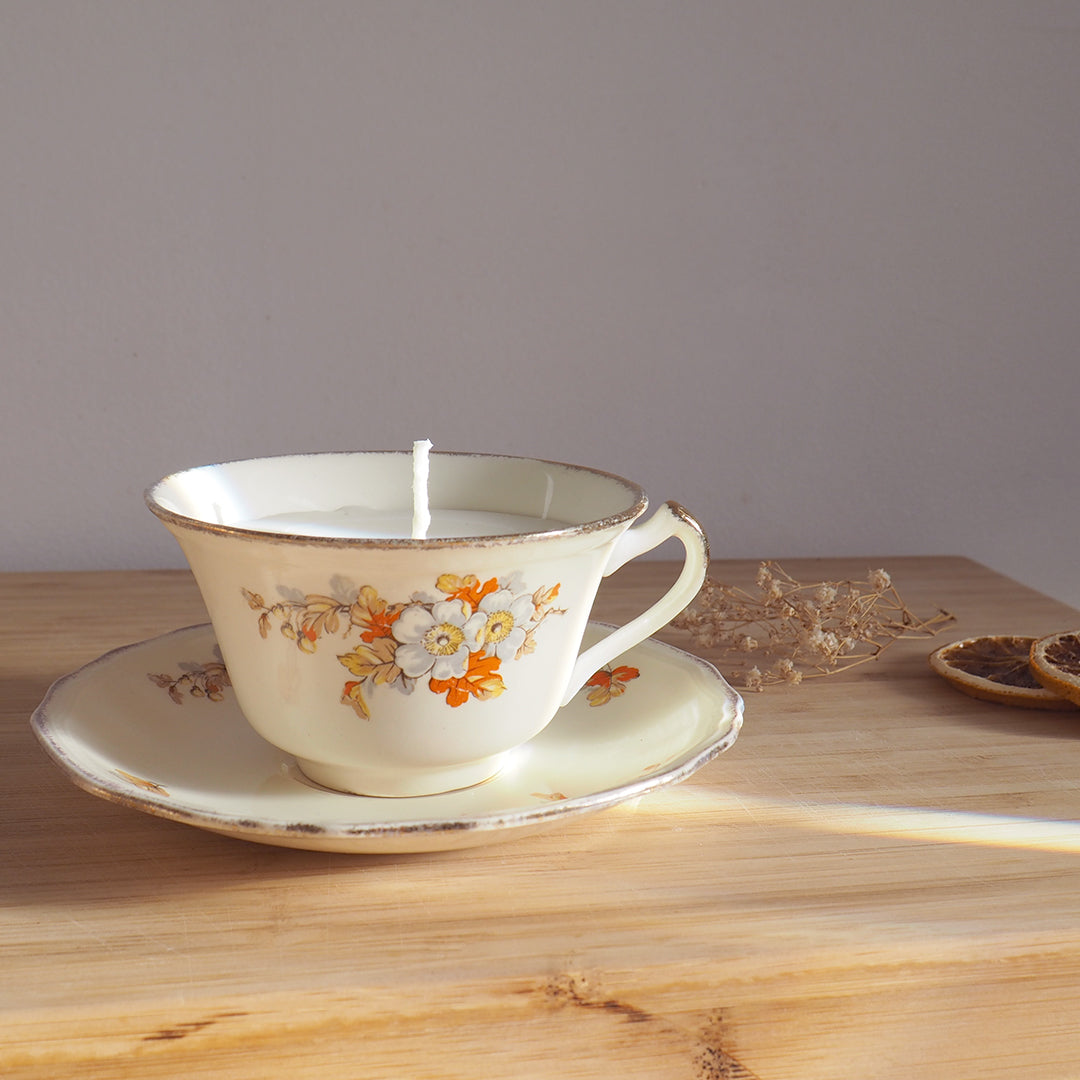 scented candle in a cup
Concoct your own scented candle cast in a recycled container. I offer you a selection of vintage cups, once your candle is burnt you will enjoy a beautiful cup to drink your tea or coffee.
All levels.
Duration: 1h30
At Miss Boon: To register for the next workshop click here
Companies/Workshops/Cafés: If you wish to organize a workshop in your space, contact me to book a date.
Individual: You have a group of friends, contact me to book a date and a place. (I can move)
Book now