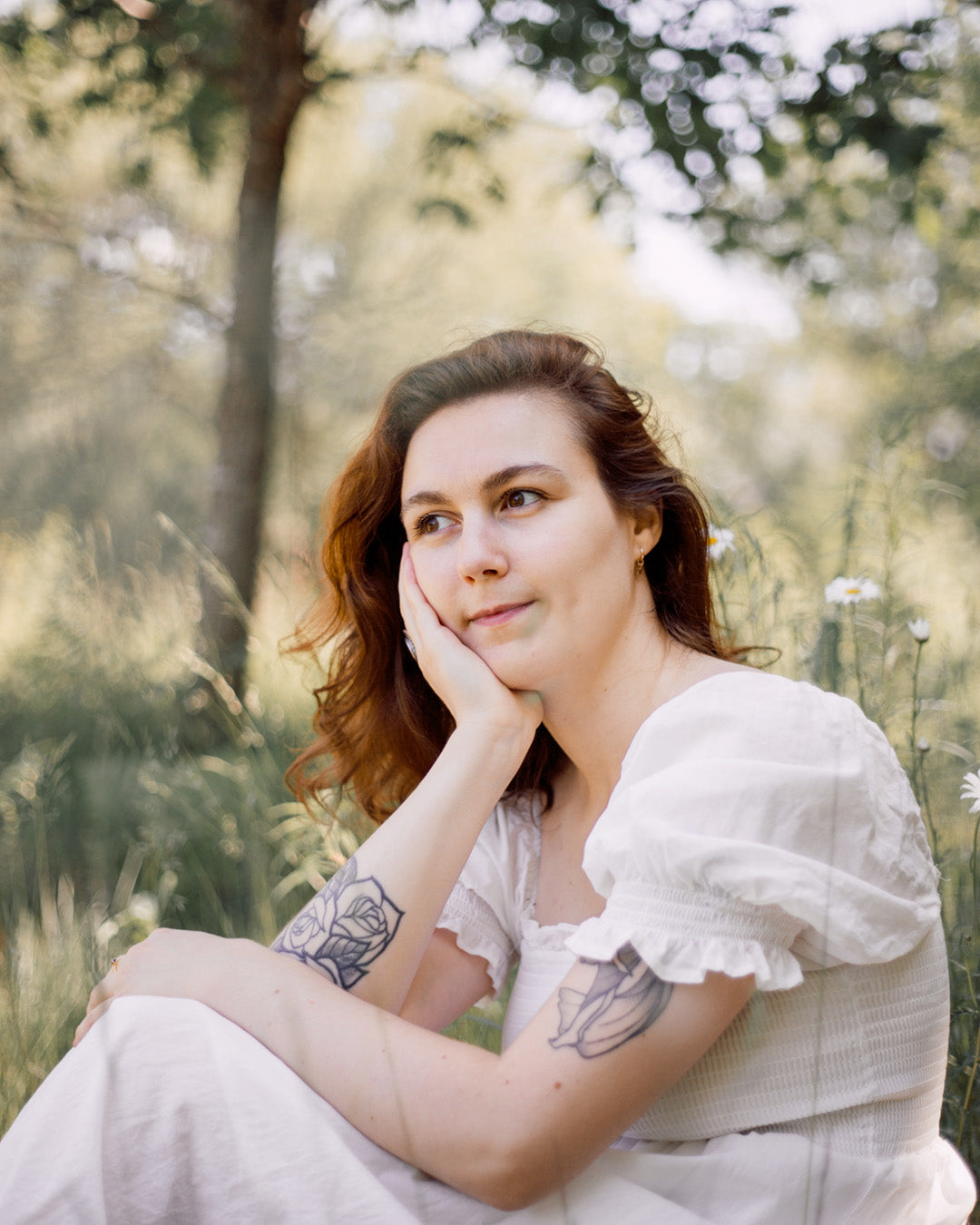 It's me, Mathilde
I offer a second blooming to objects from the past by revaluing them with an artisanal touch. My goal is to create in a circular way: from responsible elements (second-hand objects, recycled materials).
Over the seasons, my collections evolve. If you like any of my creations, don't hesitate too long, because they are all unique.
I love learning and discovering new craft techniques, but also transmitting through workshops.
My creations are made from eco-responsible elements
Second hand items

By reusing objects that already exist, I design my creations following the principle of circular economy*

*The circular economy aims to change the paradigm compared to the so-called linear economy, by limiting the waste of resources and the environmental impact, and by increasing efficiency at all stages of the product economy.

Dried flowers

I pick my own flowers or flowers from my mother-in-law Julie's garden in Val-David. I dry them myself in my flower press.

Recycled rope

I have a supplier in Canada that makes their rope from recycled cotton:

"Post-consumer textile waste is grouped into color categories and then blended to create a uniform color that doesn't require the application of as many dyes. This recycling and grouping of colors gives the rope tiny spots (or freckles) that add to its beauty and allude to how the waste has been repurposed, and given new life."

Soy wax

I chose this wax because it has the lowest environmental impact and the one that burns longer. It is GMO free.